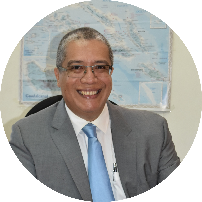 Solomon Islands' New Auditor General - David Dennis
David Dennis took up the role of Auditor General on 28th September 2021 after many years experience in the local and regional financial sectors.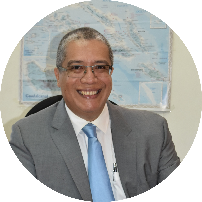 A member of the Institute of Chartered Accountants of Australia and Solomon Islands Certified Practicing Accountants,
Previously he has held the role of Chief Executive Officer for the ANZ Banking Group in Timor Leste and Cook Islands. He has also held numerous senior executive roles in Solomon Islands as well as voluntary roles including the President of the Institute of Solomon Islands Accountants for a number of years.
In 2020 Mr Dennis completed a Masters Research in International Relations at St Andrews University, Scotland. He also holds a Postgraduate Diploma in Insurance from Deakin University, Melbourne, 2002; and a Bachelor of Economics, Majoring in Professional Accounting and Finance from Macquarie University, Sydney, 1994.